Hi,
shooting my muzzleloader pistol makes me a lot of fun. About 20 years ago, without kids, I could afford getting me a handcrafted muzzleloader for target shooting. It's a Billinghurst replica, made by Tilo Dedinski, cal. 36.
I load it with .354 round ball (casted with my lee mould) and appropriate patches. I wet the patches with a mixture of 70% spirit, 29% glycerin and 1% dishwashing liquid. This keeps the barrel clean. I use 10grs of swiss black powder #2, which burns very clean.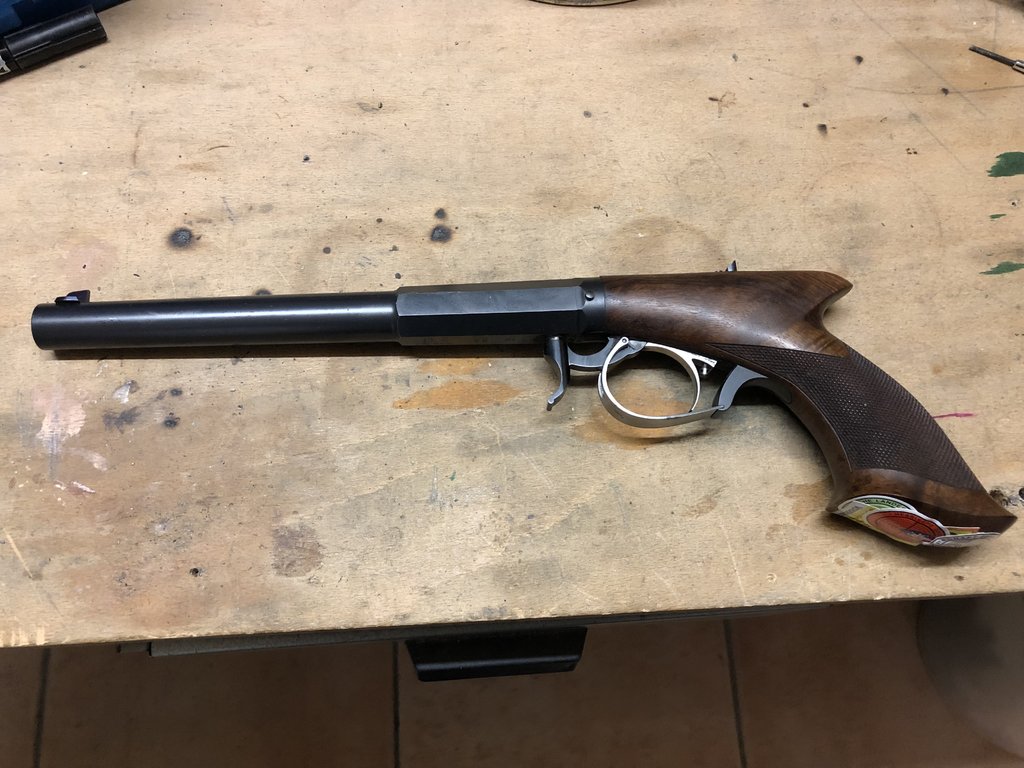 What's your favourite muzzleloader ?
BR Jörg