Got enough fresh snow to spot some fresh sign yesterday evening. Headed out at the crack of first light to follow up on the previous evenings scouting. After about a mile of walking quiet and rattling, this doe stepped out followed by her Boyfriend, a real nice 5 x 4. I took aim at about 40 yards and let the Hammer of Thor (160g flat nosed custom MH boolit from a group buy bluejay ran a while back) fly at the Doe first, then locked another round into the Remington bolt gun and slammed the Boyfriend through the boiler room. They both piled up about 50 feet away and about 10 feet from each other. Of course they were both in the water, lol.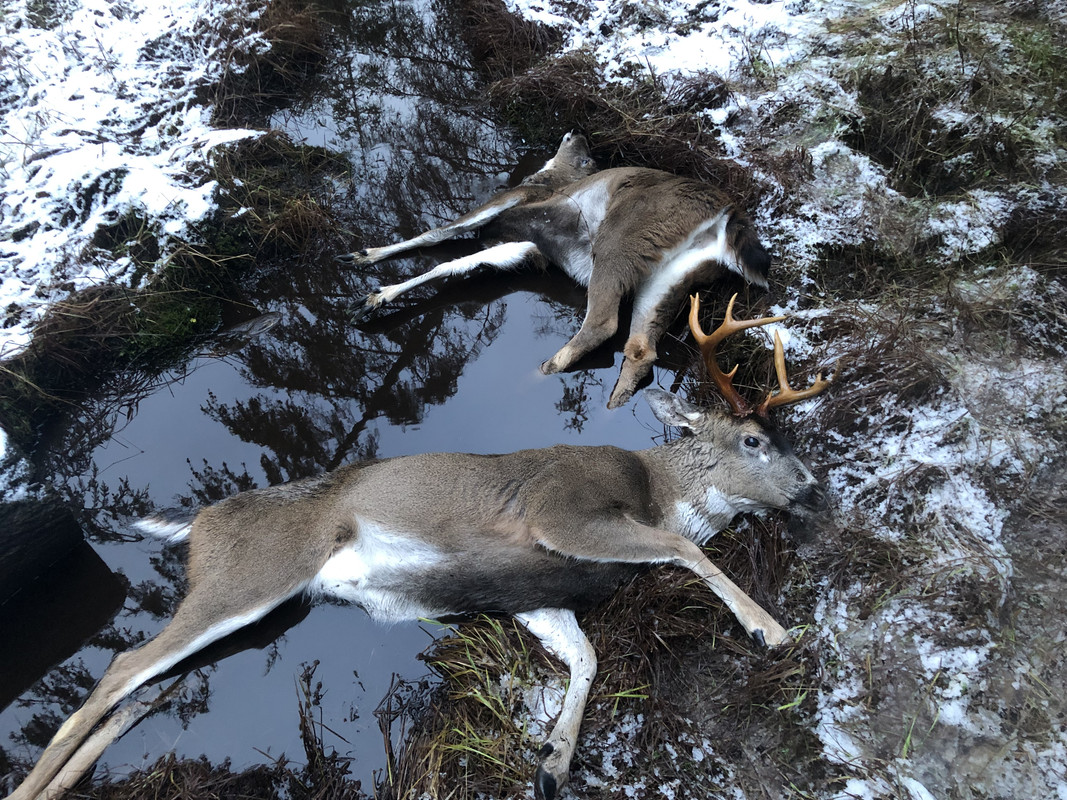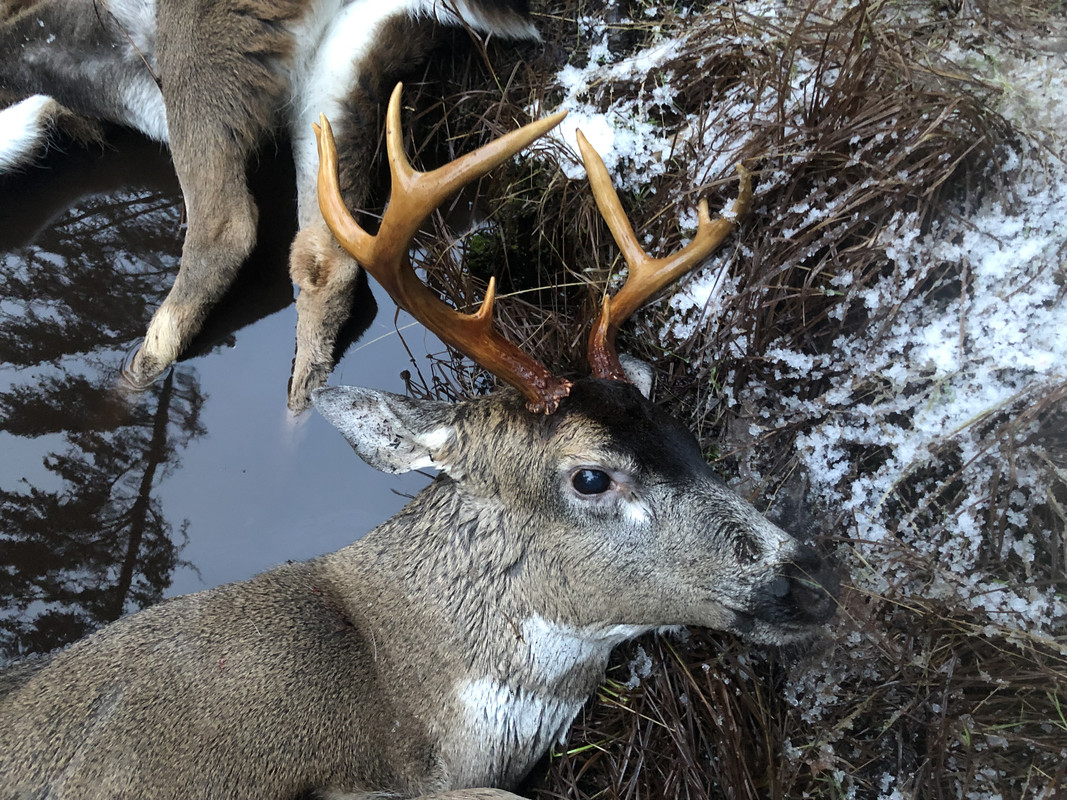 it was a Major Muskeg (swamp) so I hiked home and got my son to help me drag them both out.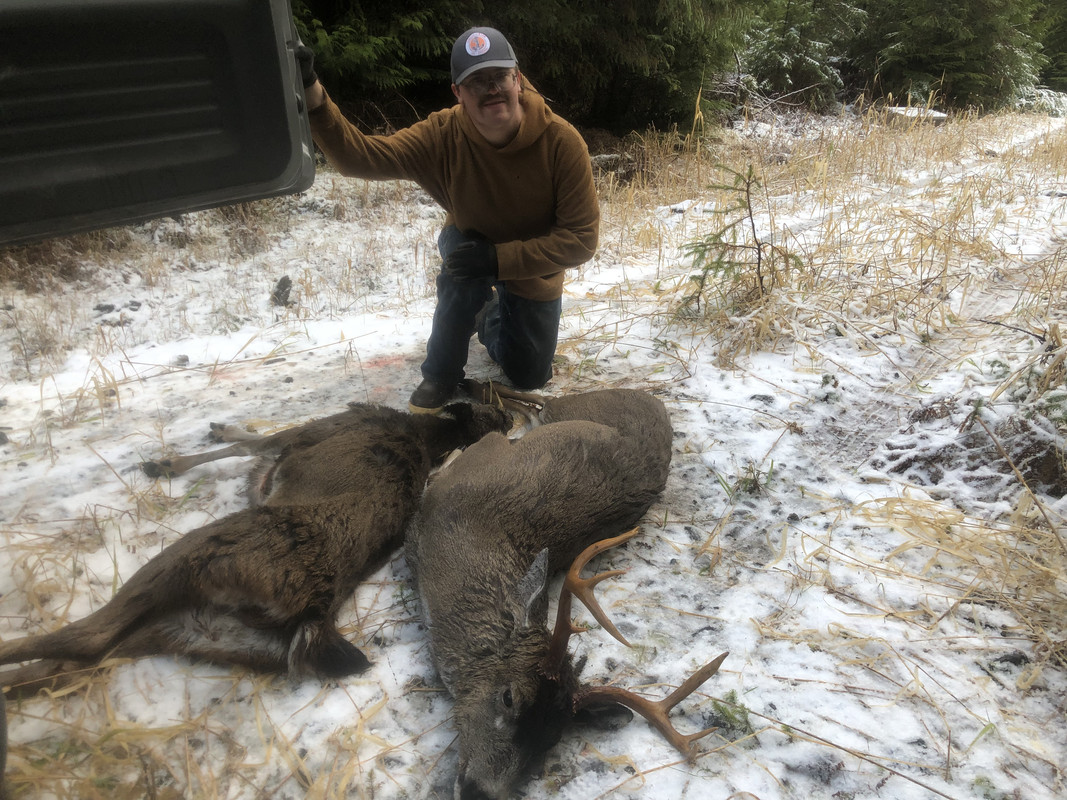 I was very blessed this morning...
AG