Morning all....
Ever get one of them Lake City 308 cases stuck up in a die? How about a 223? It just tends to ruin a rhythmic reloading session.. let me introduce you to my all time favorite case lube,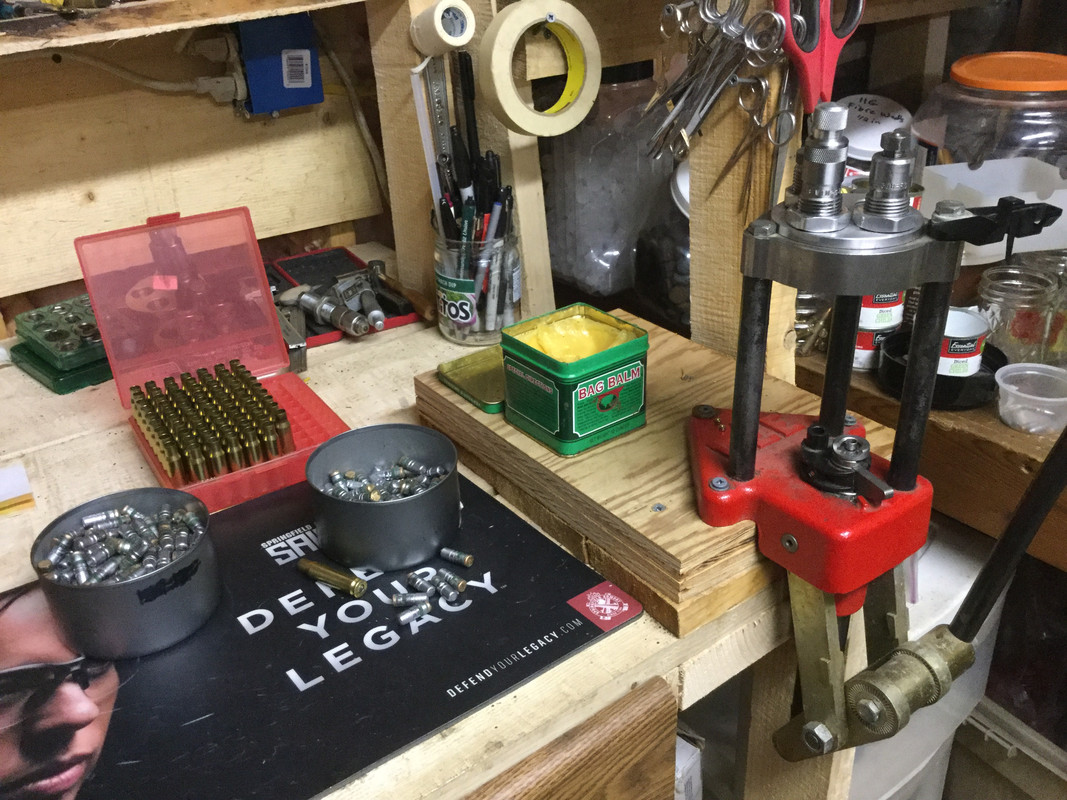 Bag Balm. Just the tiniest bit will do the job of any case lube out there and way more. It's good for your hands too... when I am lubing cases, I just tap my finger ever so lightly on top of the goo, and that is all it takes for a dozen or more cases. Just smear it around between thumb and finger and you are good to go. If you have more then thisss.....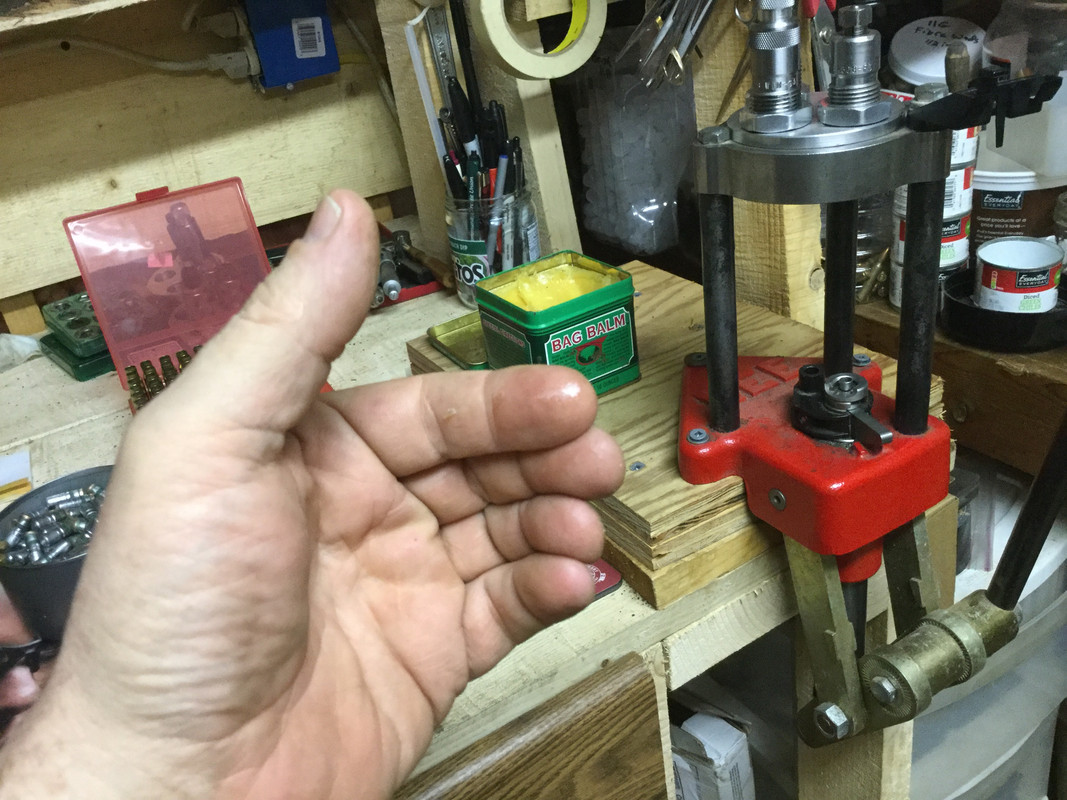 Your using too much... the can on my loading desk has lasted several years... try it, cheap, good for your hands, and never a stuck case... what's not to like? Available just about everywhere.
Dedicated to Farmer Jim...
AG